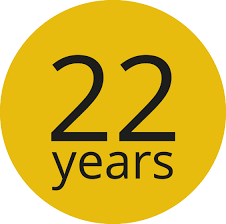 22 years experience mentoring 3000+ runners online
ENDORSED BY THE GOLD COAST MARATHON
How does Pat Carroll Online Coaching differ to a generic program/ONE SIZE FITS ALL?: Knowing that you'll be accountable to me will provide you with extra incentive to stay true to your goal. Additionally, generic programs fail to individually suit an individuals "current" level of development and life style. It's important to train "smart" and gradually build on where you're "currently" placed as well as factor in time availabillity whilst targeting short term and long term goals.
2024 Gold Coast Marathon/Half Marathon/10k Special Offer: Sign up NOW (32 weeks to go) and pay 24 week fee for remaining period between NOW and Gold Coast.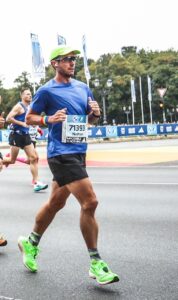 Pat's coaching is tailored precisely to my running goals and ambitions. The programs are very affordable, easy to follow and accommodating. Pat provides fast feedback on weekly running times and sets goals that enables a gradual continuous improvement over time. Through Pat's wealth of experience you will receive regular tips and guidance that is unquantifiable. 
When I came on board, I had just bonked a full marathon and finished in 3:48. Pat's guidance (over an 18-month period) made all my dreams come true with a Sub-3 in the 2023 Berlin Marathon and I have aspirations to go much faster over time. 
I would highly recommend Pat Carroll online coaching for any level of runner that is looking for support in improving as a runner.
Nathan Van Jole
2:59:11
2023 Berlin Marathon
"Having someone believe in you can help make the unbelievable happen"
What You Get
I will provide:
A structured/realistic and challenging training program.
Goal setting in training and competition.
Do you have a time goal? (eg; a Sub 2hr Half Marathon). I'll help you prepare to the best of your ability and as time draws closer advise a realistic time goal for your event.
Motivation– knowing you need to report back to me will provide extra reason to follow the training set.
Confidence– through knowing I've successfully coached hundreds of runners online. You can read about some of my great success stories here.
The ability to contact me via email as often as you wish.
An opportunity to contact me by phone once you receive your program and also during the week leading into the event you may be preparing for. I'm also contactable via phone throughout your campaign should this be a more time efficient form of contact.
100% guarantee "all" communication is with Pat Carroll.
20% Mizuno discount
10% Fix Nutrition discount
Basic dietary advice by Alicia Edge(qualified dietitian) including 10% discount off advertised fees.
Basic "online" running technique evaluation by David Coombs(qualified physiotherapist) including 20% discount off advertised fees.
I'll develop a training program taking into consideration your current fitness level, the type of training you've recently involved and also what you wish to achieve. I'll send the personalised program to you via email (excel spreadsheet).
All this after a comprehensive online analysis of your current fitness levels and specific training targets.
The majority of programs I set involve four training runs/week. This has proven to be a volume of training which leads to improvement whilst still allowing ample energy for family/work and other priorities.
If agreeable by you I'll set sessions where you'll be venturing out of your comfort zone. This is not essential though.
Most of the training I set will be time based (eg; 1min/4min uptempo efforts or 50min relaxed paced training runs) rather than set to distance.
There will however be a number of "GOAL SESSIONS", eg: 500m/1k/2k efforts and 3k Time Trials etc.
These "GOAL SESSIONS" along with "possible" short term goals/events will ensure you stay accountable to me, given such sessions encourage you to report back to me.
By all means give me a call if you wish to discuss my online coaching service: 0403 176672
You will receive your program within 48hrs of signing up and I guarantee that I'll reply to emails within 24 hrs (except during public holidays). Emails marked URGENT will be addressed same day.
Signing up involves 2 separate steps.
Submit payment
Complete Sign Up form
Enlist me – Pat Carroll – to personally develop a training program to meet your fitness and running goals and also mentor you during your progression.
Online Coaching Fees
24 Week Fee $300.00
Gold Coast Special Offer
Covering remaining period up to Gold Coast
You can pay with Paypal (credit card), EFT or Cheque.
When you complete the PayPal payment you'll be provided with a link which will allow you to access a Sign Up form. This is where you'll be prompted to advise how active you've been of late, as well as detailing your future goals.
Payment plan option if signing up for 20 weeks or more: $155 upfront (12 week fee) to cover initial correspondence and first 4 weeks. Balance payable $50/4 week period starting after initial 4 weeks.
Save by paying full online coaching fee in advance. Discounted prices noted below are in Australian Dollars.
Refund policy: Full online coaching credit of unused period OR payment to be refunded on a pro rata basis. $100 will be deducted for initial draft and correspondence.
2024 Gold Coast Marathon/Half Marathon/10k Special Offer: Sign up NOW (32 weeks to go) and pay 24 week fee for remaining period between NOW and Gold Coast.
Your $300 payment will cover you for the remaining period leading up to Gold Coast. Should you pay via paypal you will select 24 weeks however the longer remaining period will be covered off by your $300 payment. Ignore the "24 week program" wording.
PayPal (credit card):
(NB: You do not require a paypal a/c to pay via this c/c option)

EFT:
Bank: Westpac
Account name: Pat Carroll
BSB: 034037
Account Number: 193331
Reference: Surname
Sign Up
Please complete the form below. We will contact you after we receive the form and payment.