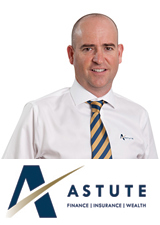 Peter Trethowan (PCRG member) and his team at Astute Wilston – QLD have been operating for 18 years and are the ones to contact to help you with your finance needs.
From Home and Investment loans to Vehicle and Commercial Finance, Peter and his team of Finance Brokers can handle it all.
They also have Financial Planners and Insurance Brokers ready to assist.
For your finance needs, both big and small, contact Peter and the team on 07 3356 2004 or peter.trethowan@astutefinancial.com.au
"Peter Trethowan recently arranged the re-financing of my home loan. I didn't have to do any leg work. Pete shopped around and once we agreed on the best deal he drove to my house with papers in hand and the deal was closed on the spot. I'm confident I received the best deal on offer and I have no hesitation in recommending Peter Trethowan. You might even score a bottle of red."
 
Pat Carroll

The Gold Coast is one of the world's leading holiday destinations known for its sunshine, golden surf beaches, beautiful broadwater, popular restaurants and  cafes, exciting theme parks and accommodation for all budgets. The  Gold Coast Marathon provides people of all ages and abilities with a personal challenge – it could be to run a distance, run a personal best time, fundraise for a cause or just run.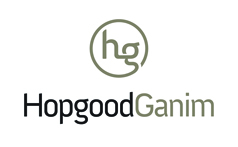 HopgoodGanim offers commercially-focused advice, coupled with reliable and responsive service, to clients based locally, throughout Australia and across international borders.
With relationships dating back 40 years and industry-leading expertise in key sectors driving local and international growth, we advise a variety of prestigious corporate and multinational companies, as well as government and regulatory organisations.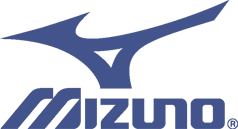 FOREFRONT IN TECHNOLOGY
For 112 years, Mizuno has relentlessly pursued perfection to give you a head start in your journey to greatness. We are driven by a passion for sport and dedicated to bringing the highest level of equipment to everyone who shares our enthusiasm. We are devoted to creating excellent products through endless development, this is driven by our passion to help you craft your dreams into reality.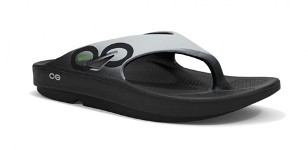 OOFOS: POST RUN RECOVERY FOR YOUR FEET
Runners' feet endure the brunt of the repetitive pounding of the sport and it is no surprise that pain and long-term injuries can occur if you don't recover effectively. Conditions such as Plantar Fasciitis, Stress Fracture and Extensor Tendonitis can develop.
Nearly every runner knows the plantar fascia tendon that runs lengthwise across the bottom of the foot. Plantar fasciitis is that sharp, stabbing pain at the bottom of your foot. As with all tendonitis issues, the beast can rear its ugly head sometimes out of nowhere and drag on for what feels like an eternity.
OOFOS customers have reported relief from the pain associated with Plantar Fasciitis. This is due to the increased impact absorption OOFOS shoes provide and the patented biomechanically engineered footbed that helps increase circulation and provides superior arch support. The material flexes with your foot and the surface you are walking on simultaneously, relieving pressure and cushioning your feet.

fisiocrem Solugel is a topical massage gel for the temporary relief of muscular aches and pains. Fisiocrem contains menthol and naturally derived active ingredients of Arnica, Hypericum, Calendula and Melaleuca. The unique combination of active ingredients provides the following benefits:
Helps relieve symptoms of muscle soreness
Helps relieve pain associated with minor injuries and helps relieve localised muscle pain ailments
Helps reduce mild muscle inflammation/swelling
Helps to relieve symptoms of mild soft tissue trauma
Helps relieve bruise oedema and bruise symptoms
Helps with post exercise recovery
Helps relieve symptoms of muscles sprains and strains
Fisiocrem is available to purchase from your local pharmacy, Coles, Woolworths and Chemist Warehouse. Always read the label. Follow the directions for use. If symptoms persist, talk to your health professional.
Ethical Zinc SPF 50+
Ethical Zinc SPF 50+ natural clear zinc sunscreen provides a physical barrier and all natural protection from the sun's harmful rays, while staying clear on your skin.
Our natural clear zinc sunscreen is formulated with pharmaceutical grade zinc oxide as the only active ingredient for protection against broad spectrum UVA and UVB with no compromises.
It's made and tested in Australia on runners. Receive a 10% discount when buying online by using the coupon code PCRG at www.ethicalzinc.com/

Travel Provider: I first met RunFun travel owners "Fran and Dave " back in my Canberra days during the late 80's when they were race directors of the Canberra Marathon. I highly recommend using RunFun travel as your travel provider.
"RunFun Travel specialises in small group travel to the most popular marathons around the world. We take care of all the details so you can concentrate on your training and getting the best out of yourself on marathon day. We have decades of experience in running marathons, organising marathons and travelling to marathons and share this knowledge with you to enhance your marathon experience.
We have guaranteed entries to races such as New York, Berlin, Paris, Medoc, Great Wall, Prague as well as travel packages to unique events such as Kilimanjaro, Victoria Falls, Bhutan, Tallinn and the fabulous Midnight Sun Marathon in Tromso.
At RunFun Travel YOU always come first, your marathon goals are what matters and we commit 100% to providing you with the best experience possible." (http://www.runfuntravel.com/)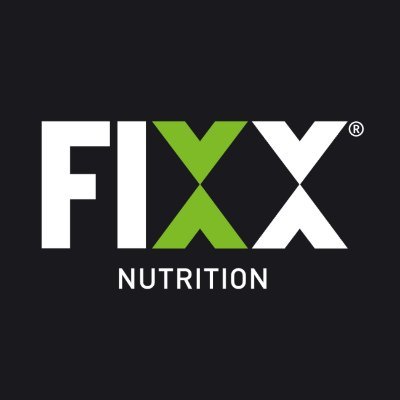 15% Discount on Fixx Nutrition: Enter code "PCRG15" at checkout: https://fixxnutrition.com/ Fixx Nutrition is the official Nutrition sponsor for the Gold Coast Marathon and will be the drink that will be on offer on course on race day.